Laa Laa is playing with her ball until the Magic Windmill spins and the Teletubbies watch two girls go ten pin bowling. Laa-Laa plays with her ball again. It begins to rain, so Laa-Laa plays with her ball indoors, not very carefully. It makes everybody fall over. Everyone is happy when the rain stops. Now Laa-Laa can play with her ball outside.
Featuring: Jessica Brooks, Georgina & Sophie Cooper
Watch Episode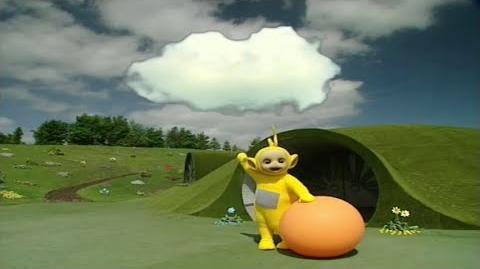 Trivia
Ad blocker interference detected!
Wikia is a free-to-use site that makes money from advertising. We have a modified experience for viewers using ad blockers

Wikia is not accessible if you've made further modifications. Remove the custom ad blocker rule(s) and the page will load as expected.