Dipsy goes for a walk and sees lots of things in Teletubbyland. A Voice Trumpet asks Dipsy if he can see a Blue Flower, a White Cloud, Green Grass , an Orange Ball and his Favourite Friend (who is Laa-Laa). Laa-Laa appears and they have a Big Hug, then the Magic Windmill starts spinning. The Teletubbies watch as Andy Brown shows some children a rockpool. The Teletubbies do the Walking Dance before "Tubby Bye-Bye."
Featuring: Andy Brown with Leon & Chantel Brook
Trivia
This is the first appearance of Andy Brown.
There are 2 major rare Windmill clips in this episode. It is when the Windmill is seen in its Start/Stop Spinning Animation in the form of a Bird's Eye View (with half of the Superdome seen), known as Bird's Eye View 2.0.
In this episode, the first segment has 2 opening shots.
This is also one of the times where the Narrator mentions the Windmill, along with Dipsy singing about it. Then the Windmill is seen in a close up spinning slowly without sparkles. If you look close enough, you can see the Windmill spinning a little faster, making it look like the Start Spinning animation. 
Laa Laa is the boo shouter in UK Version.
Dipsy was the missing teletubby in UK Version.
Watch Episode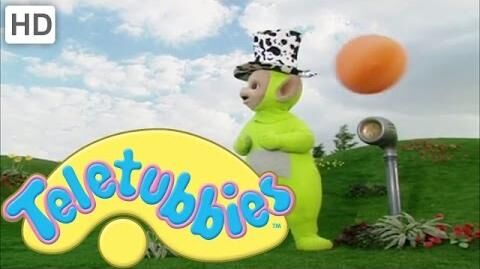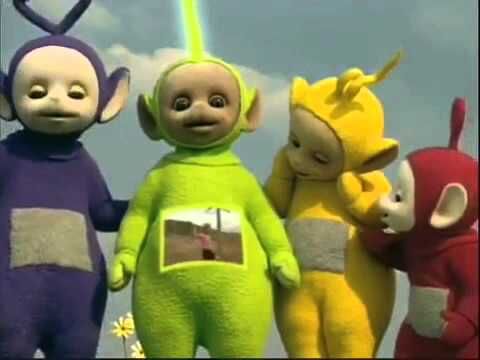 Ad blocker interference detected!
Wikia is a free-to-use site that makes money from advertising. We have a modified experience for viewers using ad blockers

Wikia is not accessible if you've made further modifications. Remove the custom ad blocker rule(s) and the page will load as expected.