The Teletubbies pop up and run off to watch some children tell a story with their drawings. Laa Laa goes for a walk, and as she walks she sings a song about what she sees,she sings about a tree, a rabbit and a cloud. When she sees the Teletubbies she sings her song to them.
Featuring: Ayshah & Shamas Aziz, Mark Westwood and Lilly Ainsworth
Watch Episode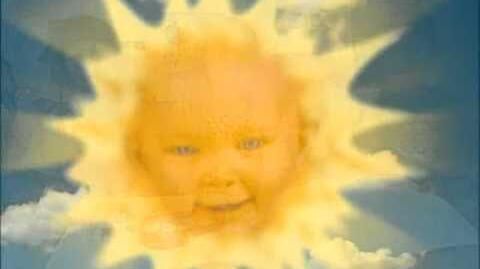 Trivia
Laa-Laa was the 'boo' shouter.
Tinky-Winky was the missing Teletubby.
Ad blocker interference detected!
Wikia is a free-to-use site that makes money from advertising. We have a modified experience for viewers using ad blockers

Wikia is not accessible if you've made further modifications. Remove the custom ad blocker rule(s) and the page will load as expected.