Oooh!

Directors

Paul Gawith

Nigel P Harris

Previous

unknown

Next
Oooh! is a Teletubbies DVD and VHS, released in 2003 (2005 in the US
)
by BBC and Ragdoll Productions.
Featuring: Alessandro Rasulo, Rebecca Thomas, Jean-Rene Badrick, Rachel Cann, Daniel & Rachel Goldberg, Alice Greenwood, Talbah Khan and Finbar Lenahan
Teletubbies Everywhere-
International Inserts: INDIA - Chrysalis Films, KOREA - KBS, SPAIN - Televisio' de Catalunya, SA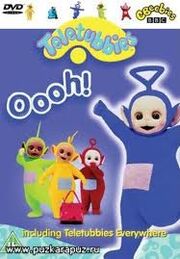 Includes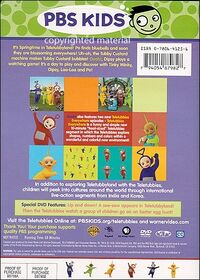 Teletubbies Everywhere
Teletubbyland Segments
Bluebells appear from Far Away (From Bluebells)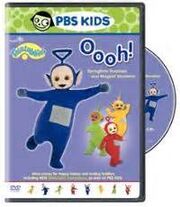 Special Features (US Version only)
Goofs
Despite Dipsy was the missing Teletubby in the US version, the audio of Po was missing the Teletubby can be heard in the background.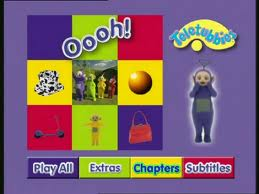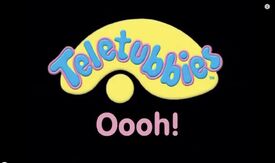 Trivia
Po was the missing Teletubby in the UK version. Dipsy was the missing Teletubby in the US Version.
Dipsy was the boo shouter.
The UK and US cover are both purple and Tinky Winky is the closest.
This was the last VHS release by Warner Home Video.
Watch
​Cover gallery
Ad blocker interference detected!
Wikia is a free-to-use site that makes money from advertising. We have a modified experience for viewers using ad blockers

Wikia is not accessible if you've made further modifications. Remove the custom ad blocker rule(s) and the page will load as expected.