Happy Weather Stories
is released on VHS in 2002.
Includes
Po sees a puddle as a reflection (From Colors - Blue)
Teletubbies favourite things were blown away! (From Land Yachting)
Tinky Winky's special cloud (From Kite Flying)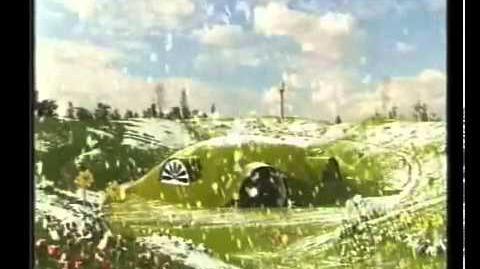 Laa-Laa remembered the snow.(From Christmas in Spain)
Dipsy's magic weather book (From Painting Swings)
The Magic Rainbow (From Pavement Artist)
Featuring: Kieran Gangaram, Michael Johnson and Rachel Trew, Thomas & Jack Armstrong; The Children of Hunter Mountain; Lewis Reynolds & Mary Duncan
Trivia
This has many modified versions of the Windmill clips.
Laa-Laa was the boo shouter
The missing teletubby was Dipsy
Ad blocker interference detected!
Wikia is a free-to-use site that makes money from advertising. We have a modified experience for viewers using ad blockers

Wikia is not accessible if you've made further modifications. Remove the custom ad blocker rule(s) and the page will load as expected.