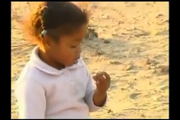 The Teletubbies Everywhere segment features Po counting to three, the color purple with Laa-Laa, a jumping dance and the film from Namibia shows some children on a beach looking for garnets among the stones - and putting them into jars. In Teletubbyland, the Teletubbies meet each other to say 'eh-oh!' and the film shows a little girl collecting some things in a treasure box for her baby sister.
Gallery
Ad blocker interference detected!
Wikia is a free-to-use site that makes money from advertising. We have a modified experience for viewers using ad blockers

Wikia is not accessible if you've made further modifications. Remove the custom ad blocker rule(s) and the page will load as expected.