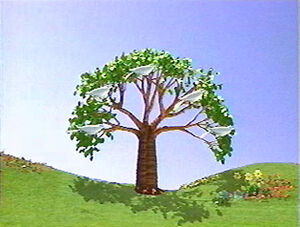 The Teletubbies' favourite things appear and the Teletubbies play with them. The Teletubbies watch some children learn about some clockwork.Then the Teletubbies pretend to be clockwork robots. Then the Teletubbies watch the Magic Tree before Tubby Bye-Bye.
Featuring: Rex Garrod with Louie Whatling, Letesha Gray and Jamie McCullum
Trivia
Laa Laa was the missing teletubby.
Tinky Winky was the boo shouter.
Watch