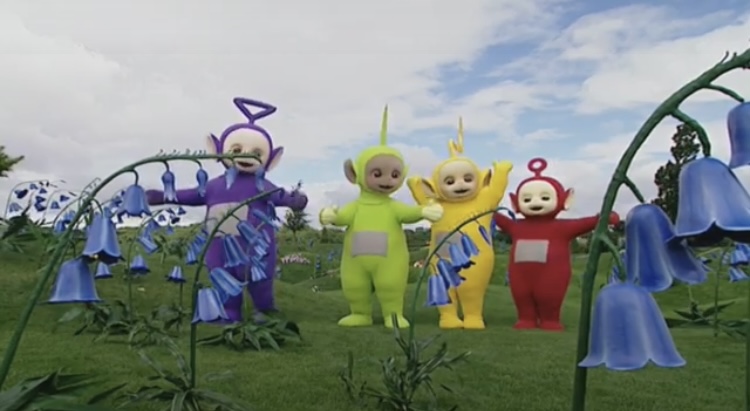 Bluebells is the 335th episode of the Teletubbies. It was first aired on January 5th, 2001.
Overview
The Teletubbies pop up over some Hills and say Eh-Oh to each other, the Windmill spins and they watch some children look at Bluebells.
In Teletubbyland, Po is out for a walk when a Magic Bluebell appears from Far Away. She shows it to Laa Laa and then three more appear. They show the Bluebells to Tinky Winky and Dipsy and then Teletubbyland starts filling with lots of Bluebells. Dipsy goes for a walk among the Bluebells, Laa Laa dances among the Bluebells, Tinky Winky smells the Bluebells and Po sings a Bluebell song. Then the Bluebells start to disappear, the Teletubbies have a Big Hug before Tubby Bye Bye.
Featuring: Children from the Elsley Primary School, Wembley
Trivia
Po was the 'boo' shouter
Laa Laa was the missing teletubby